In this film "Funny Bones" artist John Kascht gives us a behind the scenes look at the creation of his portrait of Conan O' Brien, explaining his artistic process and approach to caricature.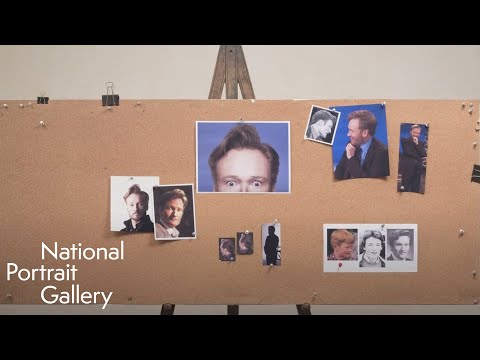 John Kascht's satirical drawings have appeared on the pages or
covers of: TV Guide, Entertainment Weekly, Rolling Stone, Time, Newsweek, Esquire, GQ, The New Yorker, The New York Times,
New York Magazine, The Washington Post, The Los Angeles Times,
The Wall Street Journal, LIFE, Golf Digest, The Village Voice, The
New York Observer, US News and World Report, Reader's Digest, Forbes, W, Oprah, Glamour, and MAD magazine, among others.
His work has also appeared on book covers, billboards, Broadway marquees and more than a few cocktail napkins.
John is among a handful of caricaturists whose work is collected by
The Smithsonian Institution's National Portrait Gallery.
Sometimes, John's caricature subjects become fans. Among the notable owners of their caricatured likenesses: Katharine Hepburn,Milton Berle, Sean Connery,  Stephen King, Joan Collins, Ted Turner, Rosie O'Donnell, John Travolta, Conan O'Brien, and Ray Romano.
John's work is included in several monographs about caricature and portraiture, notably: "The History of Caricature"
(by Laurent Baridon, Citadelles and Mazenod, Paris), "The Savage Mirror'" (by Steven Heller and Gail Anderson) and "Rolling Stone: The Illustrated Portraits."  He has received awards from The Society of illustrators, American Illustration, SPD, Print, Communication Arts, The New York Art Director's Club, and the Society of Newspaper Design.
John lives on a tiny farm in Pennsylvania with his wife – a beekeeper – and 500,000 honeybees.
Link to an essay and film about John's work.